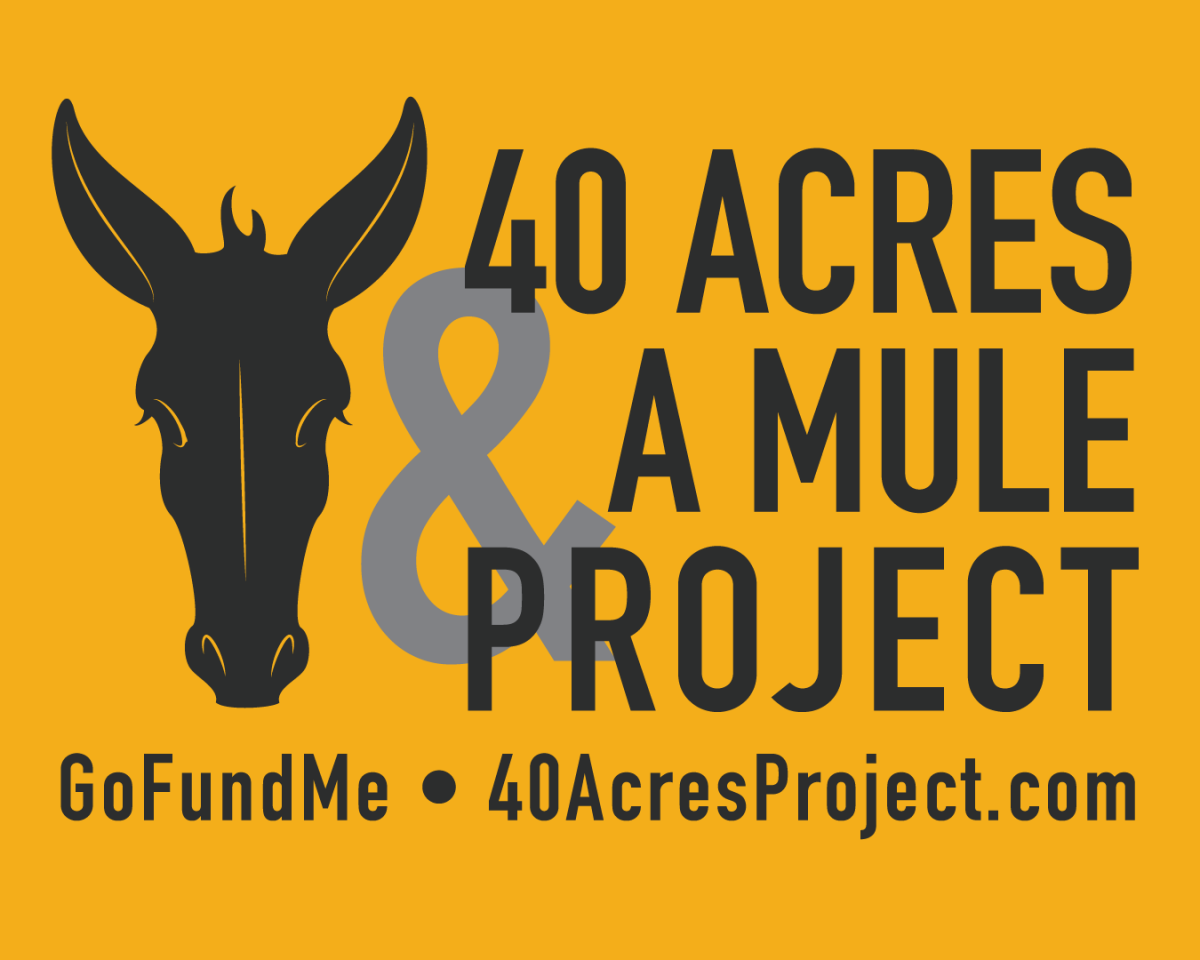 The 40 Acres & a Mule Project came into existence when my endeavors and information sharing began to generate interest in the form of monetary support from others, both online and within my local community. As one of the very few Black restaurant owners in the Coulee Regional area in Wisconsin, I focus my food and efforts on community revitalization through storytelling and civic projects.
I have decided to set up a GoFundMe campaign for the 40 Acres & a Mule Project in order to collect money to buy agricultural land. This land purchased will be at least 40 acres and Black owned. The proceeds of this campaign will:
purchase of land to guarantee farm to table resources for the food industry;
serve to provide an outlet for Black foodways; and,
establish a safe haven to secure the legacy of Black foodways.
Historical Context
The term "40 acres and a mule" was derived from Union General William T. Sherman's Special Field Order No. 15, issued on Jan. 16, 1865. The reparations movement, which continues to the current day, cites "40 acres and a mule" as the U.S. government's promise to make restitution to African Americans for enslavement. The significance of this promise to Black people was to present a conduit not only to be free, but also to own land and be integrated as a part of the fabric of United States on a more equal footing. Freedom, land ownership, and the means to prosper were seen as a significant pathway to empowerment by enabling African Americans to be a part of the economy, create businesses, and community.
Why Now?
During these troubled times, there is an immediate need to protect and ground ourselves in land that we can call our own. The need exists to create a legacy for our future generations. The creation and sustaining of a legacy is one of the most important opportunities I see in the 40 Acres & a Mule Project. It is a great chance to be able to control our narrative and provide educational opportunities to understand our story in food and farming techniques within the hospitality and food industry.
My vision is to have a sanctuary to hold the history, food, and stories of Black culture in food and farming. This land will be used to teach other how to farm, archive Black food ways and the importance of Black farms. The 40 acres of land will tell the story of how Blacks grew food through our ancestral ways to today.
Where will the campaign proceeds go?
Any contributions made to the "40 Acres & a Mule Project" beyond the needed funds to purchase the land, taxes, and tools for the farm will be made available to Black organizations that concentrate on preserving Black foodways and support Black farmers in purchasing their own land, buy the land they lease, and/or provide assistance to Black farmers for their mortgage payments.