Can you believe it's only been four short years since Missouri legalized medical cannabis and look how far we've come! We heard it even before this year — Missouri was becoming a gold standard for cannabis programs in the US. But nothing prepared us for the huge step forward this program, industry and our patients experienced in 2022. This was one for the history books. Never has it been more true — it takes a village. It just so happens that our village is a little larger and more awesome because of our ability to speak with one voice and work together to get things done. On behalf of our esteemed board of directors, our advisory board, lobbyists, PR team and staff: thank you so much and congratulations on making 2022 a historic year of achievement for OUR Missouri cannabis industry. But rest assured, we simply won't stop until we have the greatest cannabis program in the country. With a monumental opening day just a few short weeks away, we thought we'd take a moment to highlight and replay some of the historic successes, achievements and accolades OUR Missouri cannabis industry experienced this past year. — Andrew Mullins – Executive Director — Melissa Khan – Associate Director
#1. Missouri Becomes 21st State to Legalize Marijuana
On Nov. 8, Missourians made history by voting to legalize marijuana and expunge past, nonviolent cannabis offenses by a margin of 127,412 votes. Of the four red states where legalization was on the ballot in 2022, Missouri was the only one to successfully pass the measure.Maryland also passed legalization in November, but adult use sales aren't expected until 2024 or 2025, whereas Missouri will start adult use sales in early February 2023. An article in the Cannabinoid Monthly Playbook titled Missouri's Rapid Cannabis Ascent states:"It's been only two years since the first medical cannabis dispensary opened its doors on Oct. 17, 2020. If sales do indeed begin in February, it will be the fastest turn around from the start of medical cannabis sales to recreational sales beginning of any state program by some distance."Besides legalization, passage of Amendment 3 also means Missouri became the first state in the country to pass automatic expungement of past, nonviolent cannabis offenses by a vote of the people. These automatic expungements will give thousands of Missourians a second chance by clearing their records and will be paid for by the 6% tax Missourians will pay on adult use sales.Amendment 3 included research licenses to allow educational, medical or research institutions an opportunity to do plant touching research in Missouri. It also included 280E reform, which will bring about tax relief by treating Missouri cannabis businesses exactly like every other small business in Missouri when it comes to deducting ordinary expenses for state taxes.The historic marijuana legalization victory in Missouri certainly would not have been possible without the grassroots support of cannabis patients and businesses in the Show Me State. Thank you for playing a role in one of Missouri's most successful criminal justice reform measures. Missouri's best days are ahead of us thanks to your efforts and dedication.
#2. More Than 200,000 Missourians Now Have an Active Medical Marijuana Card
A 2019 study by a University of Missouri Economics Professor predicted there would be just 26,000 Missouri medical marijuana patients by 2022. Because of the unprecedented success and popularity of the program, Missouri surpassed 200,000 medical marijuana patients in 2022. Time after time our members hear directly from patients about how being able to access medical cannabis safely and compliantly in their own community is having a real and lasting positive impact on their health.Amendment 3 builds on the success of the medical program by continuing to prioritize medical patients in the following ways:Medical marijuana patients will continue to pay only a 4% sales tax, which is lower than the tax on adult use sales. Medical patients will be able to possess up to six ounces, which is twice the amount as adult use customers.New medical marijuana certifications are now good for three years instead of one. Amendment 3 lowers the cost of medical marijuana cards to $25 every three years instead of every year. Nurse practitioners are now allowed to issue medical marijuana certifications. Medical marijuana patients will have greater employment protections than other Missouri customers.
#3. Missouri's Medical Marijuana Program Surpasses $600 Million in Total Sales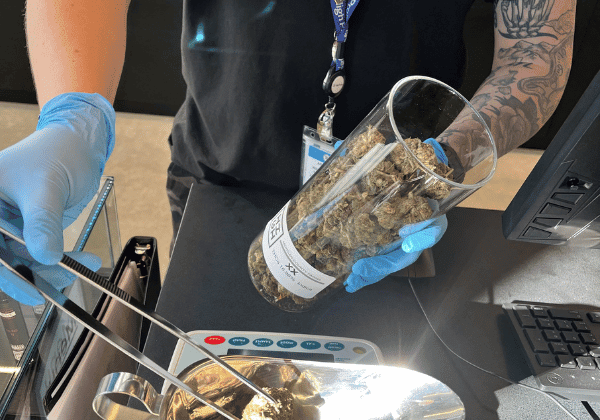 In December 2022, Missouri exceeded $40 million in monthly medical marijuana sales for the first time ever. This record-breaking figure brought the total amount of medical marijuana sales to over $605M since sales began in October 2020.
#4. Medical Marijuana Sales Have Now Brought $27 Million in New Funding to Veterans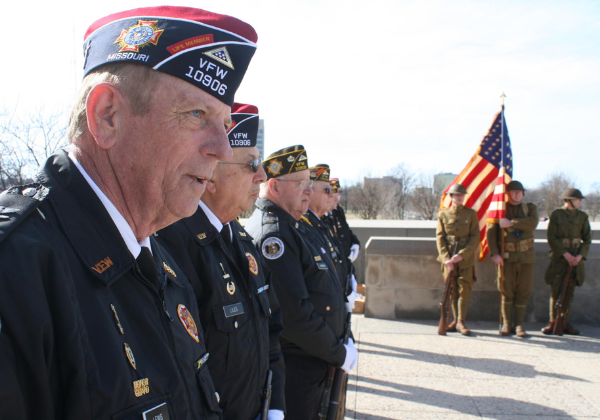 On September 21, 2022, the Missouri Department of Health and Senior Services made its fourth transfer of medical marijuana funds to Missouri veterans services. The funding comes from the 4% sales tax paid on medical cannabis sales. This brings the total amount of funding the medical marijuana program has generated for Missouri veterans to $26,978,820. In making the transfer, Lyndall Fraker, the DHSS's Section of Medical Marijuana Regulation Director said, "We have a safe and well-regulated program that is benefiting the nearly 200,000 qualified patients, which in turn, is benefiting veterans services right here in Missouri."
#5. Legislation Upending Missouri's Medical Cannabis Program Fails 4th Year In A Row
Thanks to the hard work of our members, our Governmental Relations Committee, and our lobbying team, legislation that would have gutted Missouri's popular medical marijuana program failed for the fourth year in a row in 2022. Over the past four years, MoCann has successfully beaten back legislative attempts to do everything from ban edibles to upend the very regulatory framework 66% of Missouri voters approved in 2018.Adding to the urgency this year, several legislative attempts were made in 2022 to preempt Amendment 3 or to even change the rules for Missouri ballot initiatives. All were defeated with your help.
#6. Missouri Patients and Industry Successfully Push Back Against Harmful Promotions Rule
After an outpouring of opposition from MoCannTrade, Missouri licensees and patients, DHSS revised a rule that would have originally banned dispensaries from publicizing price discounts or holding promotional events. In particular, the industry had deep concerns these stifling rules would leave patients less educated about both the medical marijuana products and prices. Via Greenway MoCann Executive Director Andrew Mullins praised the department's revised stance, saying:"It is absolutely essential that patients have accurate, timely information and education that allows them to make good health decisions, and that's exactly what this rule rewrite will allow them to do. Robust patient education is crucial to the program's continued success and we are thankful DHSS recognized and acted on patients' behalf. The program is stronger today for that responsiveness."
#7. More Than 350 Missouri Marijuana Facilities Are Now Operational
With each passing month more of the now 401 licensed marijuana facilities are coming online in Missouri. As of Dec. 30, the following facility types have been approved for operation:194 Missouri dispensaries79 Missouri infused product manufacturers50 Missouri cultivation facilities25 Missouri marijuana transporters8 Missouri cannabis testing labs
#8. Missouri Cannabis Industry Now Employs More than 10,000 Missourians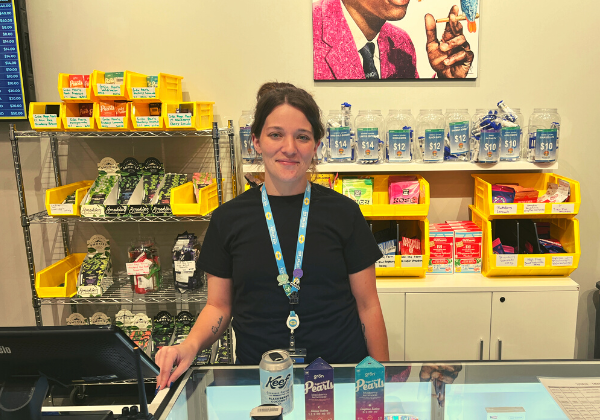 In 2021, the cannabis industry accounted for one out of every ten new jobs created in Missouri. Today, 10,660 Missourians work directly in the cannabis industry, with even more growth expected in the next few years thanks to the passage of Amendment 3.Unlike in many other cannabis states where these jobs are concentrated in only a few communities, these Missouri jobs are spread out in every corner of Missouri breathing new life and economic impact into Missouri's cities, suburbs and rural communities.
#9. MoCannTrade PAC Raises Record Amounts and Successfully Supported Lawmakers from Both Parties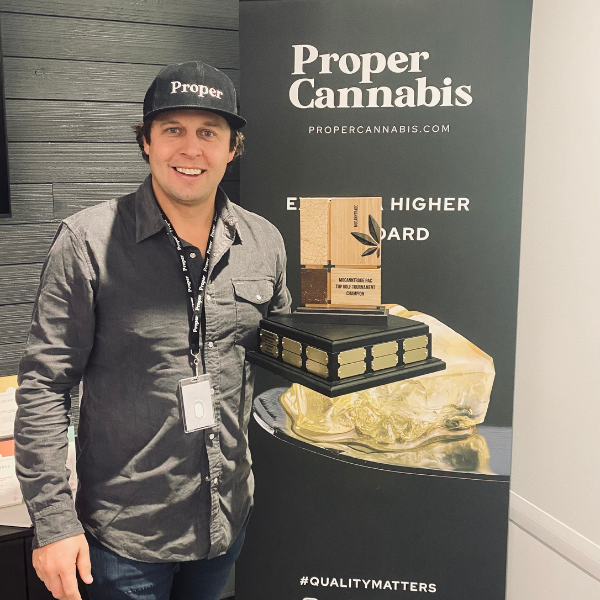 On September 20, 2022, the MoCannTrade PAC held its second annual PAC fundraiser at TopGolf in Chesterfield. The event raised a record amount of money so as we enter our fifth legislative session lobbying on behalf of the needs of our members, our PAC can continue to support the candidates and causes critical to our industry's success. Nearly all of the candidates and initiatives the PAC supported during the 2022 election cycle with these funds, including the Legal Missouri 2022 campaign, won their elections.
#10. Cannabis Facility Visit Part of the MoLeg Freshman Tour for the First Time
Every two years. Missouri's newly elected Freshman legislators take a statewide tour before taking office. The Freshman Tour is designed to introduce new lawmakers to some of the state's most important industries, institutions and assets.For the first time ever, the Freshman Tour stopped in December at a marijuana cultivation & manufacturing infused products facility. The visit in St. Louis County allowed new lawmakers to see first-hand the sophistication, security and compliance of our industry and to learn more about Missouri's highly successful medical marijuana program.
2023 Begins MoCann's Fifth Year As The Missouri Cannabis Industry's Unified Voice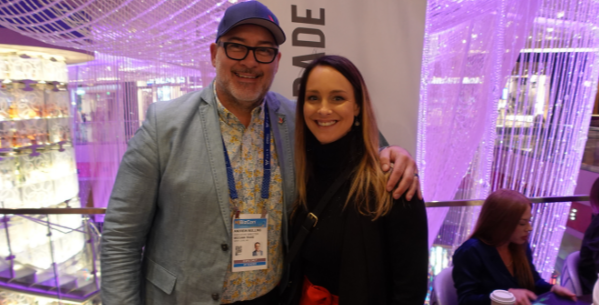 Although a new year, our mission as Missouri's preeminent cannabis trade organization does not change: "We're helping create a legal, safe, thriving cannabis industry in Missouri by closely supporting and protecting our members through education, advocacy and policy"As our industry expands, we'll continue to deliver on that mission statement while also putting a sharper and more specific focus on policy impact. With that, 2023 will be a year where we engage our member community more than ever to ensure greater PAC fundraising, presence in the Missouri capitol and via our national partners on the hill in DC. While it will be difficult to beat our historic successes in 2022, here are a few of MoCann's goals and priorities looking ahead into 2023: Quick, efficient adult use program implementationSensible adult use program rules and regulationsProtect Amendment 3's passage in the Missouri General AssemblyContinue to build MoCannTrade PAC into one of the most effective in MOConnect the cannabis industry with Missouri legislators at a local levelSupport cannabis research and all of the other exciting opportunities afforded to Missouri by the passage of Amendment 3
Thank you to all of our members who continue to support and elevate our Missouri Cannabis Industry.